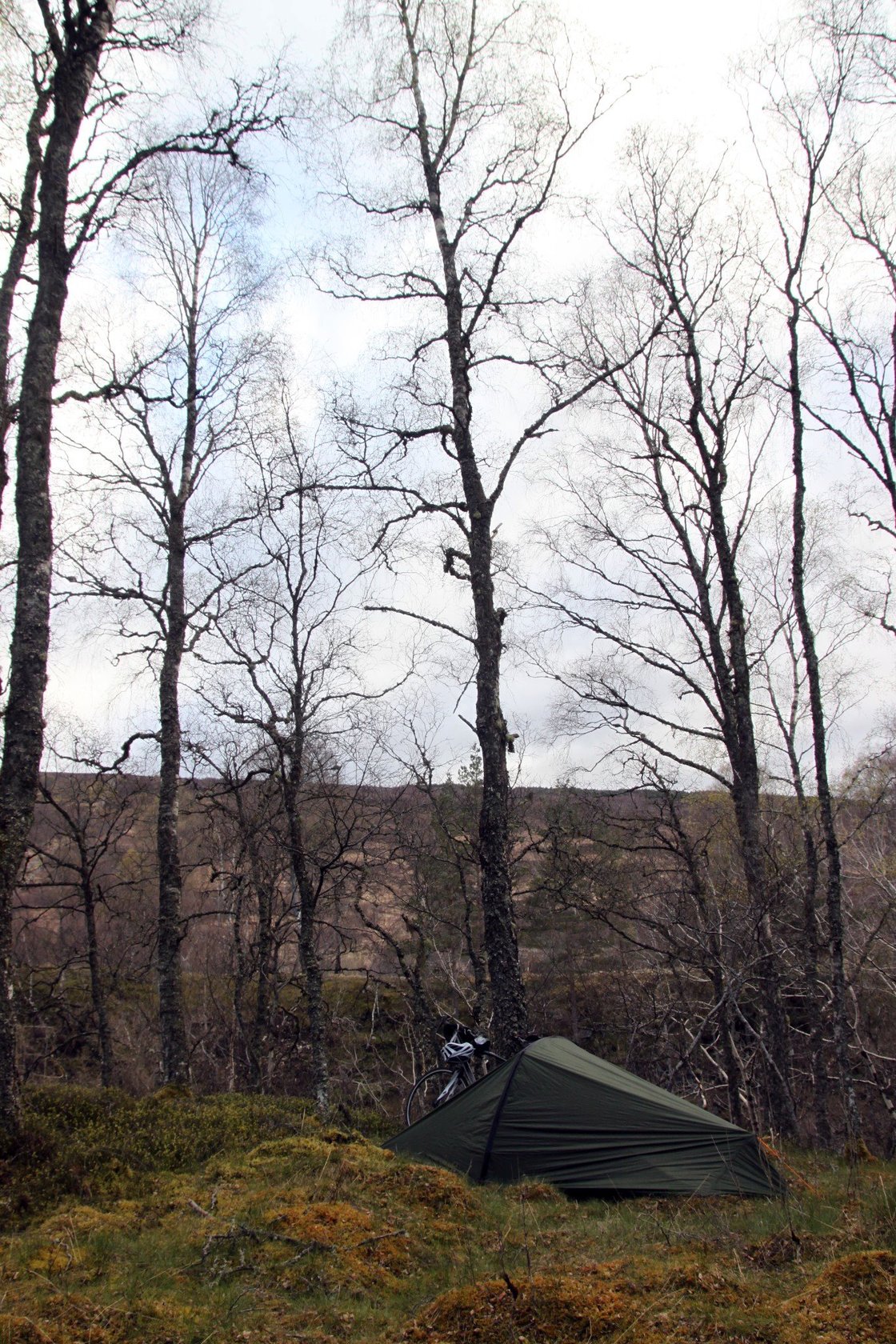 Waking up in a tent to the sound of heavy rain on the first day of a long cycle tour is pretty dispiriting. Not really sure what else I should have been expecting starting this in Scotland, but that didn't stop me from feeling a bit sorry for myself. Finally I persuaded myself to leave the tent and as always the rain turned out to be far less intense than it had sounded from the inside.
I reached Aviemore after an hour or two and bought some waterproof socks just in case. I think it's a safe assumption that this is not going to be the last rain I encounter.
Later in the day I stopped at the Ralia cafe for a coffee, and ended up chatting to an 83 year old cycling enthusiast. He'd done John O'Groats to Lands End at some point in the distant past, and was now a big fan of tandem tricycles. I wasn't convinced, but then he wasn't convinced by my Istanbul plans - it took a good few minutes to persuade him that I really was going to cycle the whole way on my own.
Another couple of hours on the road and I set up camp a few miles north of Pitlochry in some woodland overlooking the River Garry.